Fuel Tanks
Designed to achieve the largest fuel capacity in the available space without compromising ground clearance, off-road performance or ease of installation.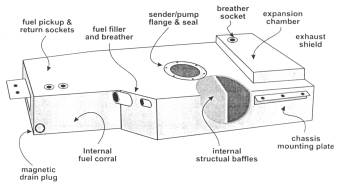 Features
Maximum capacities available without affecting ground clearance or handling
Gauged to exisiting dash fuel gauge
Replacement and Gas Conversion tanks use original pump and sender units
Positive fuel pumping delivery system
Filled through the vehicle's original filler
Aux. tanks use either a transfer pump or fuel solenoid and original pump (no syphons)
Fuel pickup corral to ensure fuel supply during adverse conditions
Fully baffled to stop fuel movement and provide heavy duty structural support for 4WD use
Exhaust shields supplied where necessary
Three-point chassis mounting system
Computer aided manufacturing process ensures close tolerances and high penetration seam welding
Continuous MIG welded seams for maximum strength and durability
Magnetic drain plug to ensure continuing fuel system protection
Tanks are pressure tested and inspected
Complete fitting kits including detailed instructions and diagrams
All nuts, bolts and washers are sealed after manufacture
Tanks are primed and painted in a hammertone finish for surface protection
All external openings are sealed after manufacture
All tanks designed to be fitted easily and quickly
Full three year structural warranty Australia wide
Spare wheel carriers available for most 4WD models to relocate spare wheel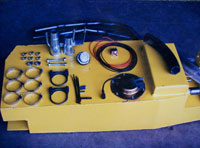 (Click to Enlarge)
The 4WD Systems range of tanks has been developed over many years of designing, manufacturing and refining. Our unique and often odd shaped designs optimise the under-vehicle space, ensuring maximum useable capacity to gain driving range and the best value ($ per litre capacity).The use of a long range replacement or auxiliary tank will dramatically improve the driving range of a vehicle from 50 to 200% depending on the tank and model of vehicle.
This increased range and preferred weight distribution provides the necessary safety margin when travelling in remote areas as well as the convenience and safety of not carrying jerry cans and the consequent instability of heavy, high loads.
The increased fuel capacity and distance between fuel stops allows fuel to be purchased at better rates (saving as much as 40¢ per litre in some outback areas).
Selected Replacement tank sizes (over 160 models)
Model
Main
Aux
Model
Main
Aux
Daihatsu
Nissan
Rocky/Feroza
99 Li
GU Patrol
159 Li
78 Li
Holden
GU Patrol Ute coil / leaf
170 Li
Rodeo to-03
125 Li
GU with 2" Body Lift
176 Li
90 Li
Rodeo 03-on
129 Li
GQ Patrol
159 Li
78 Li
50 Li (SWB)
Jackaroo 91-on
133 Li
70 Li
GQ with 2" Body Lift
176 Li
90 Li
Jackaroo to-91
155 Li
65 Li
GQ CoilCab Ute
159 Li
123 Li
Ford / Mazda
GQ Leaf Ute
155 Li
Courier Bravo 99-on
125 Li
MQ Patrol LWB
160 Li
90 Li
Courier Bravo to-96
132 Li
MQ Patrol SWB
160 Li
70 Li
Ranger BT50
120 Li
Pathfinder 86-96
138 Li
62 Li
Jeep
Pathfinder Pre-96
138 Li
62 Li
Cherokee XJ
125 Li
57LPG
Navara D21
pre-97
160 Li
Mitsubishi
Navara D22
97-07
145 Li
Pajero 99-on
60 Li
Navara D40
06-on
149 Li
Pajero 91-99
148 Li
Toyota
Pajero 88 to 90
132 Li
60 Li
100 Series all coil
170 Li
Pajero to-88
127 Li
68 Li
100 Series IFS 2.5T towbar
175 Li
Challenger
128 Li
100 Series IFS 3.5T towbar
139 Li
Triton to-06
136 Li
80 Series
190 Li
Triton 06-on
120 Li
78/79 Series 6cyl Factory Rear
168 Li
Land Rover
78/79 Series 6cyl
150 Li Rear
Discovery
125/139 Li
50 / 50 Li
76 Series
170 Li
Defender 99-on
135 Li
75 Series
90 Li Belly
150 Li Rear
168 Li Factory Rear
Defender to-99
130 Li
70/73 Series
155 Li
Suzuki
60 Series
190 Li
74/113 Li
Sierra
75 Li
45 Series
135 Li
110 Li
Prado 95 to-03
155 Li
69 Li
Hilux 84-97
128 Li
Hilux 97-04
117 Li
Hilux 04-on
144 Li
4Runner 84-89
125 Li
4Runner Surf 89-95
113 Li
120 Li
Can custom size to suit some tanks to suit Body Lifts POA
With increased fuel capacity you have more time to relax and explore, even with increased fuel consumption caused by variations in track conditions. This means you don't have to cut short your excursions or base an entire trip and timetable around fuel stops and availability.
This may seem unimportant until you find that you are unable to see all the interesting sites, or venture along a creek bed or rough track simply because of fuel constraints - getting too close to empty.
View More Photos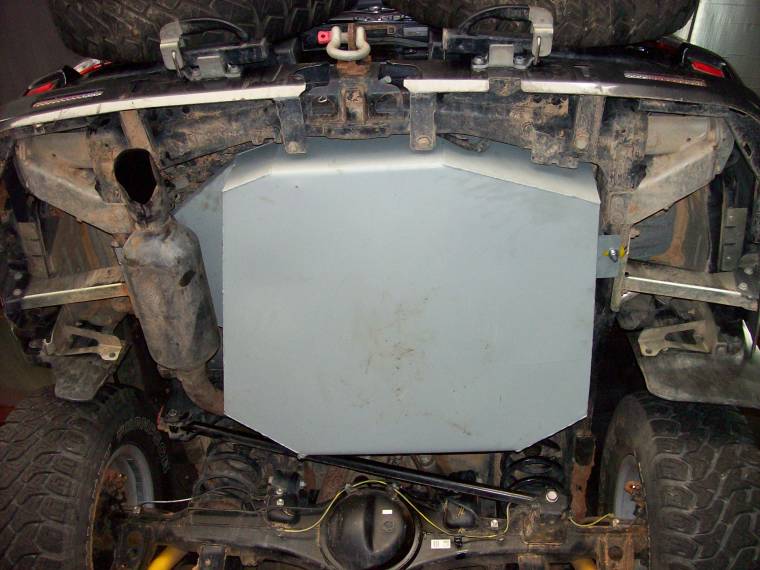 Fuel Tank 180Li fitted to 200 Series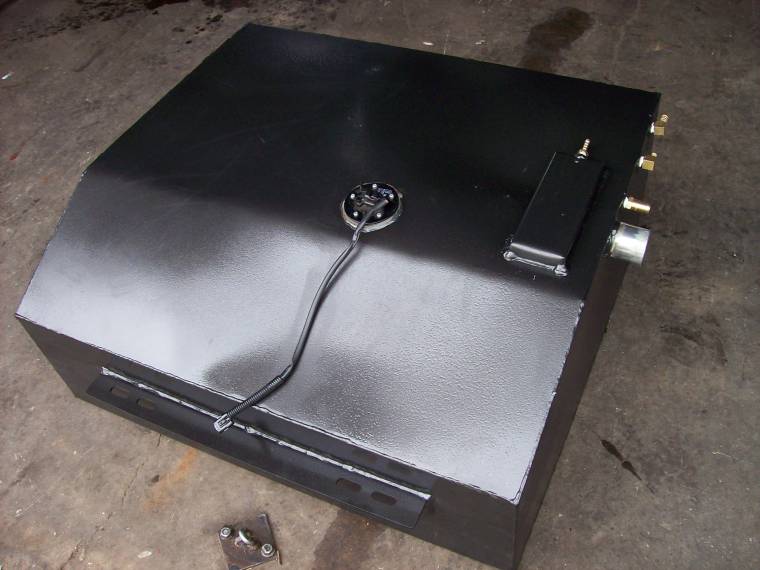 Fuel Tank 170Li fitted to Landcruiser 76Series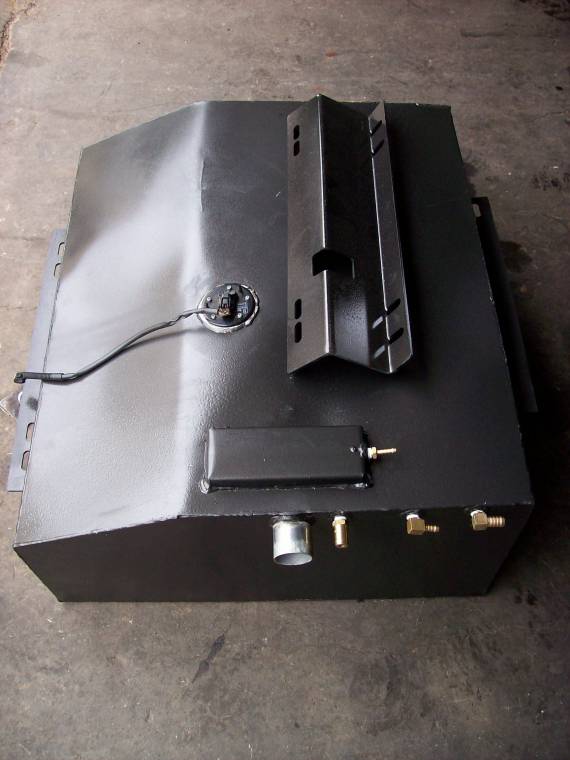 Fuel Tank 170Li fitted to Landcruiser 76Series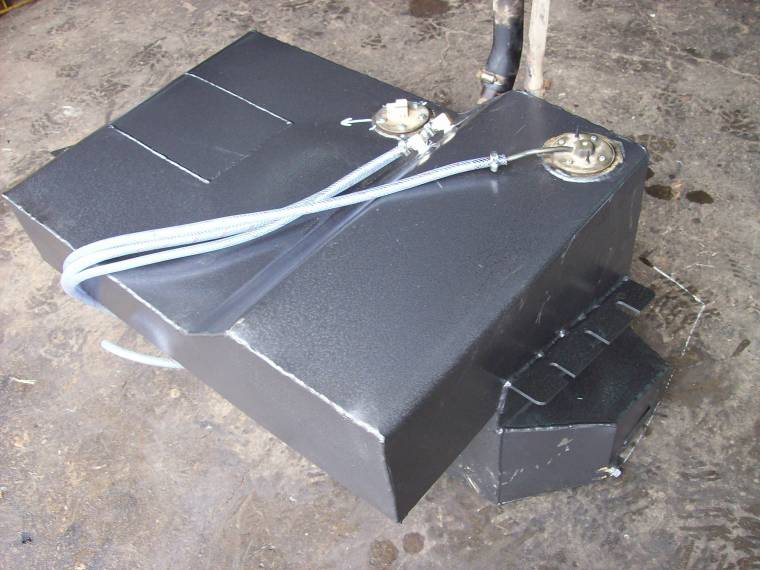 Fuel Tank 117Li suit Hilux 2002-05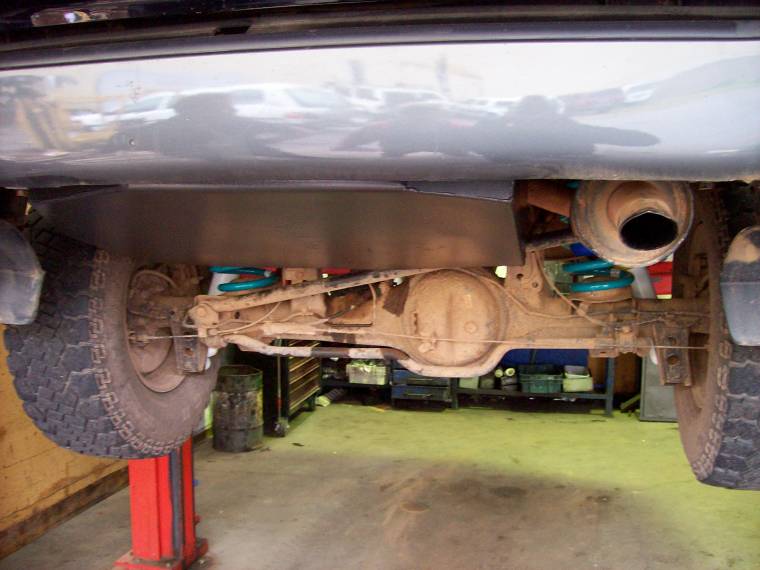 Fuel Tank 170Li fitted to 105Series Diesel - note good departure angle and clearance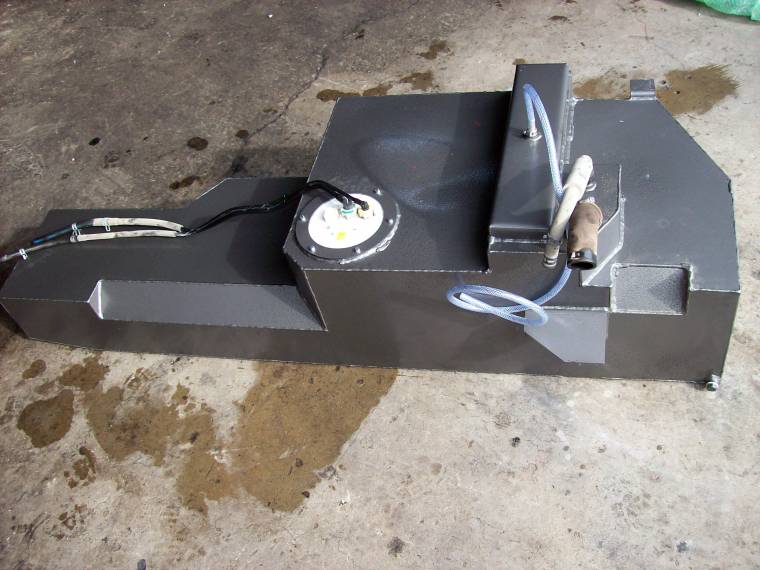 Fuel Tank 144Li suit Hilux 2005-on
View More Photos
Recommendations
Chris D
Thankyou extremely happy with the tank and that its been a pleasure to do business with you thankyou very much on a quality product.
---
Mike T of Ottawa, Canada
This is a quick note to say thanks for the excellent fuel tank I bought from you. I installed it myself a few weeks back and I was completely impressed by the quality of your product. ... The ingenious use of space for this tank, taking advantage of all the empty space not normally taken up by the factory tank, is amazing.
I am extremely pleased and satisfied. I've been showing off the tank to all who want to know about it and highly recommended your company to those looking for the type of enhanced products that you specialize in.
---
Dave T of QLD
Toyota LCR 80 Series
Thank you for your service and letting me to layby the items. There are not a lot of places that allow you to layby over the phone. I will be spreading the word about the quality and service we have recieved from you and staff
---