ƒ
Cargo Barriers
---
Search for Cargo Barriers and related items in our webshop
---
Cargo Barriers protect the vehicle occupants from their cargo in the event of collision. Cargo Barriers also allow you to pack cargo up to the vehicles roof.
There are 3 options:
Full Frame with full Mesh - traditional cargo barrier
Full Frame with 'half' Mesh - invaluable to those who want to occasionally carry long objects - simply fold the second row seats down, the mesh comes approximately half way down the rear seat back, creating a mesh free space below.
'Half' Frame Barrier with Mesh - lower mount is designed to fasten onto the top of a Drawer System and grab handle holes at the top. The Drawer System height (from floor to the height of the 'new floor') needs to be provided at time of order and if the lower tags need to face Forward or Rearward. This depends on the Drawer design.
Child Restraint belts can be fitted in conjunction with a barrier. A Seat Belt Aperture Grommet is needed for each belt and can be simply fitted into the barrier mesh to stop abrasion of each belt.
Features
Manufactured in Australia
Quick and simple to install
Complete DIY kit provided
Finished in high durability satin black powder coat for optimum rear vision
Provides a safer working environment for occupants
Mount to existing holes where available, usually the grab handle holes at the top
Wide range to suit many 4WD vehicles
3 Year Warranty - Unlimited Kms
View More Photos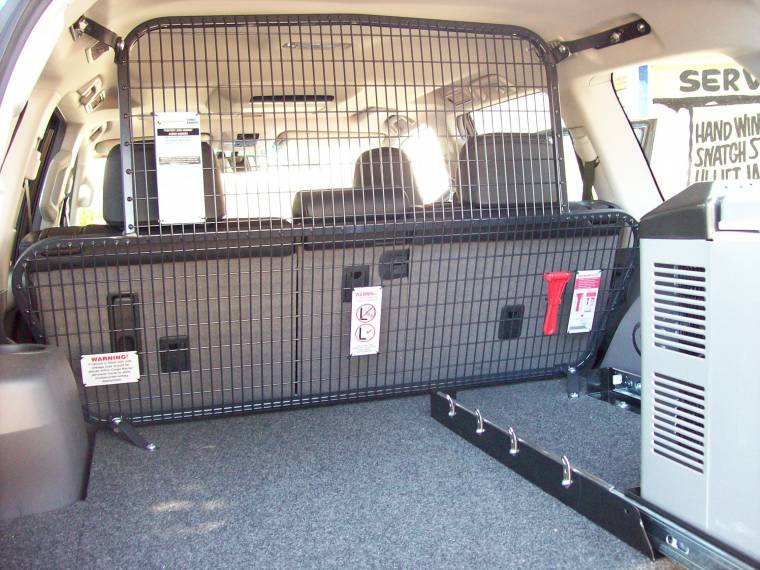 Cargo Barrier fitted to Prado 150Series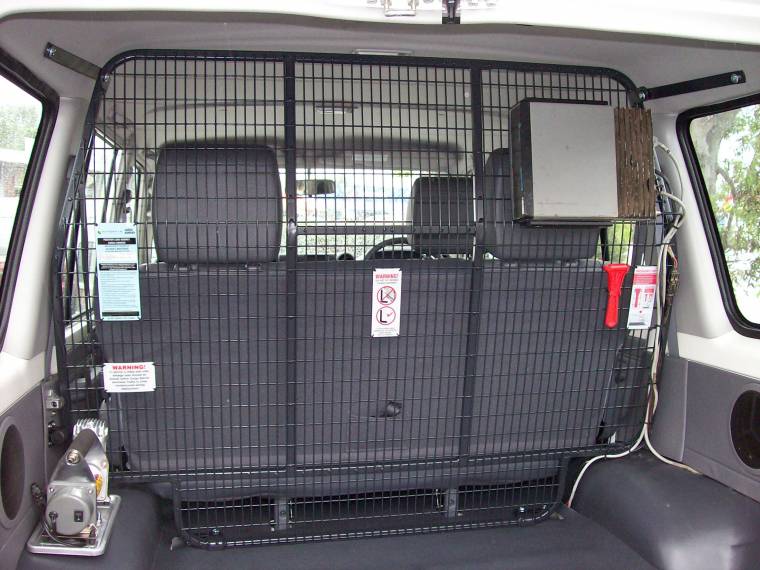 Cargo Barrier fitted to Landcruiser 76Series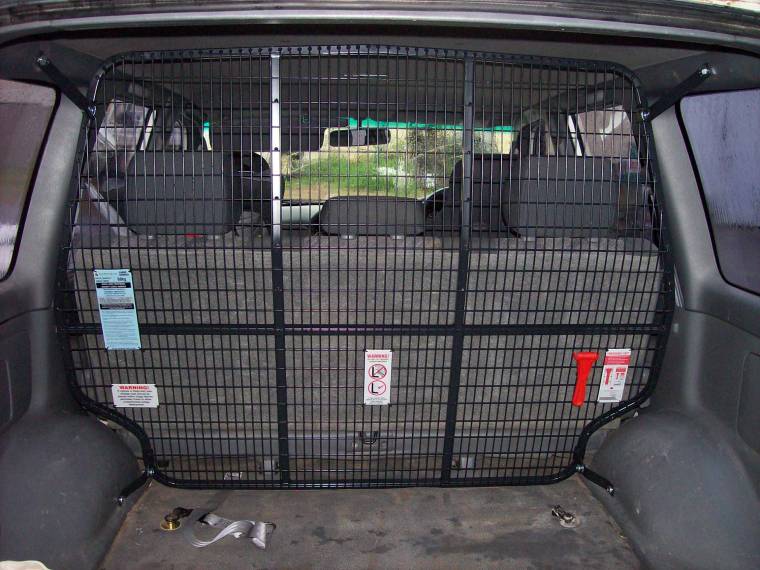 Cargo Barrier fitted to Landcruiser 105Series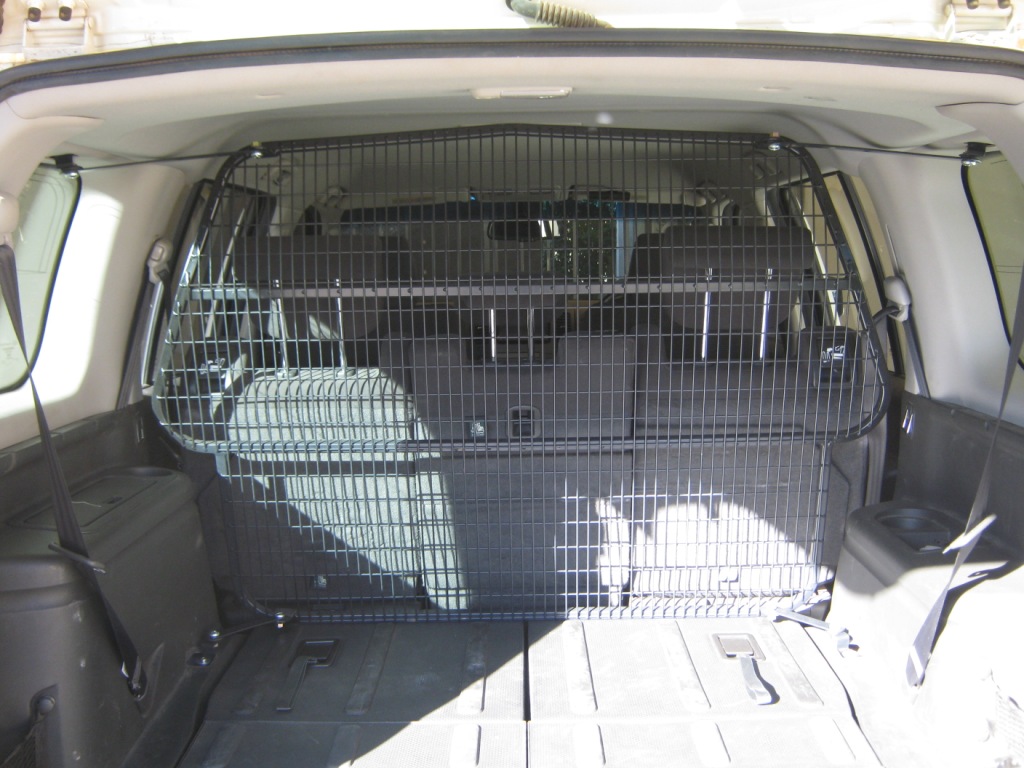 Full Size Cargo Barrier fitted to R51 Pathfinder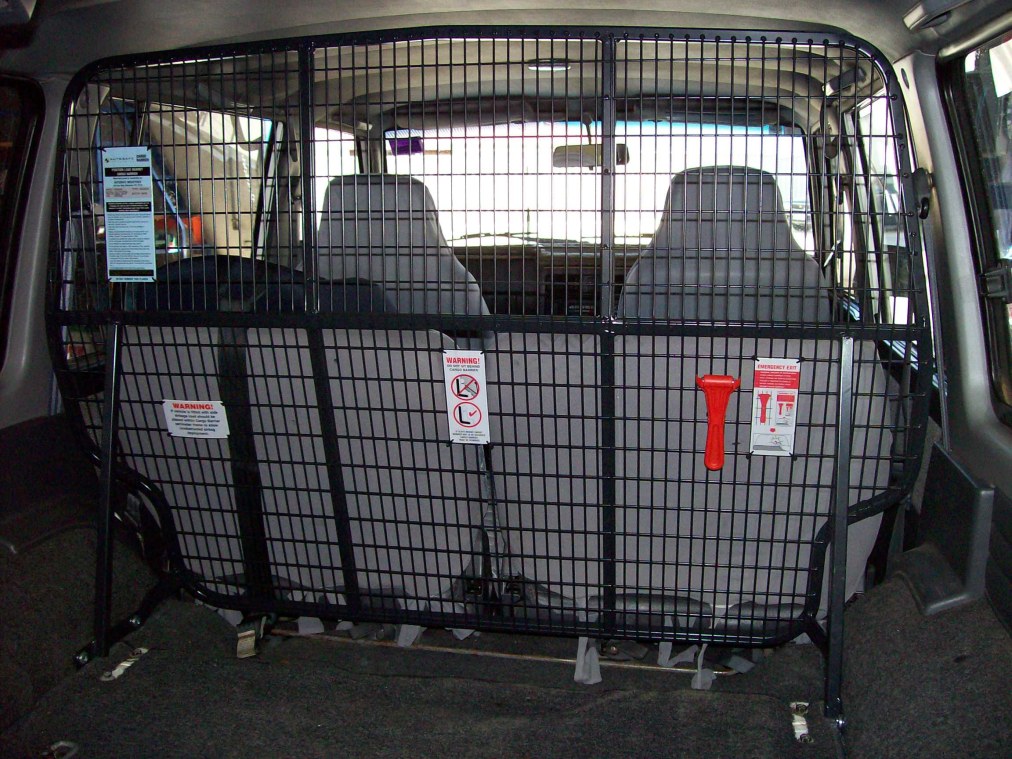 Full Size Cargo Barrier fitted to Nissan Patrol GQ Y60 LWB

Full Size Cargo Barrier suit FreeLander2
View More Photos
Recommendations
Barry B
Received cargo barrier just over a week ago, fits a treat thanks for your assistance in procuring same at a more realistic cost. Won't hesitate passing on your details if Ihave any queries about your service.
thanking you again
---
Jim M
A belated thanks, barrier fitted perfectly!!
---